The mission of the Green Comfort School of Herbal Medicine is to educate and empower individuals to heal themselves using herbal medicine.
Summer Solstice Greetings,
As the Earth spins… we are enjoying a bountiful season; the garden is rich 
The longest day of the year is here!  Solstice, the beginning of summer, when life is full-tilt-boogie, why not spend some time doing something close to nature? 
We have some fun learning experiences for you. Please have a look at our summer offerings.   Call or email to register for classes or to book a health consultation.  We look forward to seeing you at Green Comfort School of Herbal Medicine. 
Peace & Love,
Teresa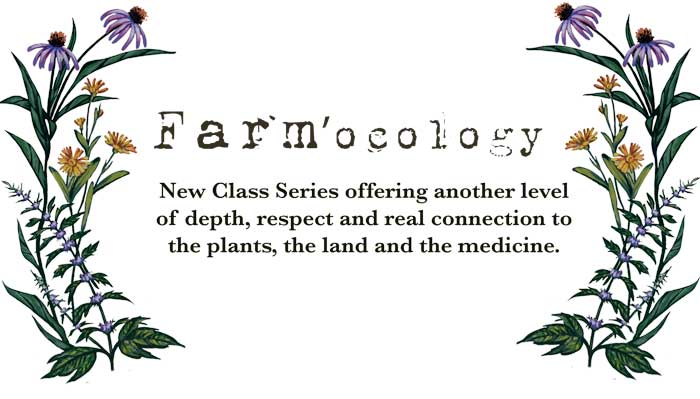 Farm'ocology Classes: One Day  ~ 10am- 3pm  ~  $85
 June 21 Summer Solstice Community Garden Day  – Free
For neighbors, students and family – harvest herbs for yourself and for the Apothecary.  We will make some medicine and you can take home herbs to replant, tincture and make syrups, oils and salves.
Bring a lunch or something to share.  We will begin early but feel free to show up around 9 with a water bottle, gloves and a hat.  We have extra clippers and shovels.
June 24 Botanical Sanctuary Development
United Plant Savers offers how to manual we will use to distinguish how to establish your plant sanctuary.  We will share our botanical inventory of the over 200 plants found on the property including the river walk.  Be prepared to be outside.  If you love plants, garden and want to acquire a really cool sign for your place, this class is for you!
June 25 Flower Essences, Energetics and Magic 
Lenna Frances Keefer teaches us how to capture the energetic essence of the flowers in blossom so that we can preserve that vibration and benefit from it.  We will make several, discuss the uses of certain flowers and taste a few too.  Bring a smooth glass container/bowl if possible.  
Katherine Adams leads us through discovering the plants natural benefits by the sense of taste.  We will discuss the medicinal values of honing this sense and the properties that we taste.  Intriguing concept and incredible depth to add to your herbal repertoire.
August 5 Plant Dyes from Nature  taught by Donna LaPre
Using plant matter to dye fabric is only one of the many gifts this talented artisan offers.  We will learn how to use a wide variety of plants to extract their colors, dye and set the color so that it does not leach.  Materials included for participants.
August 27 Preservation and Fermentation taught by Kellie Hughes
Learn the art to fermentation and preservation of your garden vegetables with the "Get Bubbly", Kellie.  She will demonstrate the techniques and we will create several ferments to take home. Also we will taste her lovely kefirs, pickles and other ferments she creates.  A perfect take home is how easy and fun this is.
Phyto-Intensives:  Clinical Classes for herbalists and community
One day ~ 9am – 4pm ~ $100
July 22   Energetics and Traditional Diagnostic Skills for the Herbalist 
Introduction to the Four Elements, Principles of Energetic Medicine
and plant remedies. We will demonstrate and practice Pulse Diagnostics
and Tongue Diagnostics. We will discuss the use of the diagnostic techniques to determine the energetic use of herbs for balance and harmony.
Understand the Energetic Materia Medica of Yarrow, Ladies Mantle, Wood Betony, Blue Vervain
August 26 Healing Nerves, Adrenals, Stress, Depression & Anxiety 
Restore weary nerves, reduce anxiety, conquer stress, reverse fight or flight Build stamina, vitality and coping skills with the use of Adaptogens
We will create tonics to restore the nervous system and increase our understanding of the Materia Medica of these herbs: Eleuthero, Passion flower, Chamomile, Kava, and Skullcap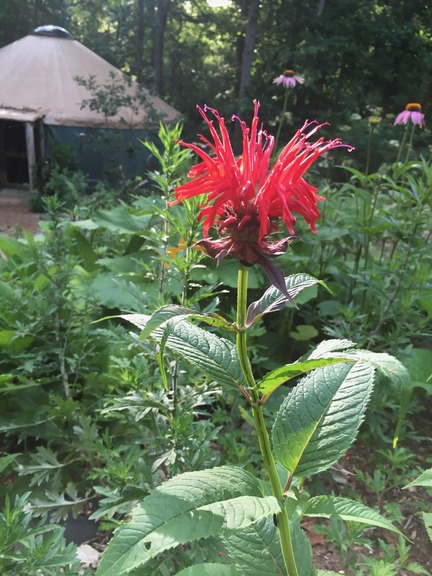 August 11, 12, 13 Native Plant Workshop
"Herb Camp" is one of the most special events of our year.  Folks who want to be on the land, in the woods and learning to identify the trees, weeds, edibles, medicinals around them will love this class.  We spend most of our time looking, touching, tasting, photographing, logging and telling stories.  We will make one herbal product a day for a take home.  Some plants maybe potted to take to your woodland gardens.  There are so many plants we can learn from right here in Rappahannock County, come explore the woodland, stream beds, roadsides and mountain tops with me! 3 Day Workshop  $275 with option to come for one day for $100