Teresa Boardwine, RH (AHG),
Founder of Green Comfort School of Herbal Medicine
Teresa is a dynamic teacher on health and wellness. Her approach is professional, warm and down to earth. She presents the medicinal information in lay terms in a way that is fun and easy to understand. She teaches how to implement changes by integrating herbs, foods and supplements necessary to achieve optimal health and wellbeing.
Teresa teaches and conducts clinical consultations at Green Comfort School of Herbal Medicine. Her passion for connecting people with plants is infectious as she teaches the science and art of Herbal Medicine. Infused with knowledge gained from California School of Herbal Studies, her work as an herbal educator at Smile Herb Shop and as co- founder/instructor at Dreamtime Center for Herbal Studies, she is an accomplished herbalist whose teachings reflect real life experiences gained by 20 years of clinical practice.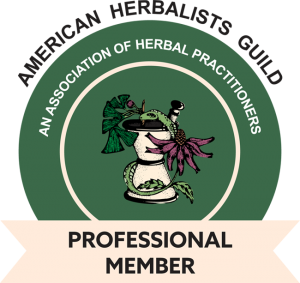 Teresa is a professional member of the American Herbalist Guild who has lectured for national conferences such as Medicines from the Earth Symposium, Southeast Women's Herbal Conference, North Carolina Herb Conference, UVA, Monticello Fall Harvest Festival, and National Natural Pharmacy Association. She has authored 2 books; Cordially Yours and Herbal Spa with an accompanying DVD of recipes.
[hr]
 Lecture Topics
As an herbal educator Teresa is delightful, insightful and motivational. Consider inviting her to speak to your community on a specific topic or choose any of the following:
Build Vitality – Reduce Stress, Increase Energy with Adrenal Adaptogens
Food as Medicine – Increase Antioxidants & Lower Health Risks
Sustainable Immune System – Using Medicinal Mushrooms
Female Reproductive System – From Fertility to Change of Life
Reduce Pain & Inflammation – Arthritis, Fibromyalgia & Chronic Fatigue
Prostate Health – Supporting the Healthy Male
Healing Lyme's Disease – Complimentary Herbal Therapies
Creating Home Apothecary – Herbal First Aid (Top 20 Must Have Herbs)
Digestive Health – From Beginning to End
Teachers of Herbalism
My path has intersected with some of the most amazing herbal teachers in North America, and I am glad to be affiliated with them.  When we gather at conferences it is empowering to share information, stories and support for one another.  Our community holds a great variety of ways to practice herbalism and many approaches to teach herbal medicine.  I am thankful that so many outstanding herbalists have influenced my path.  I honor each of them, confident the wisdom they shared will continue to  be reflected in my teachings.
The first herbalist that I met was Chanchal Cabrera, in 1990 Dominion Herbal College in Vancouver, Canada.   I knew then I had found my path!  As I traveled down the west coast I discovered David Hoffmann's books The Holistic Herbal and The Herbal Handbook.   That discovery changed my life's path and lead me to The California School of Herbal Studies the next year.  David taught phytochemistry and became my mentor.  James Green, author of The Herbal Medicine Maker's Handbook was the medicine maker and James Snow was the visiting herbalist who demonstrated percolation.  Michael Moore, now the late, great, came as a visiting instructor for two weeks and taught his Western energetics for which he was well known.
The teacher who gave us so much, impressed me with the depth of her knowledge and wisdom, Amanda McQuade Crawford, has continued to be my teacher and now my colleague.  Her books including, Herbal Remedies for Women, are excellent books for specific female issues.
Other teachers I have studied with along the path include Stephen Buhner who gave us books such as Healing Lyme, Herbal Anti-biotics and Sacred Plant Medicine.  Matthew Wood taught his energetic system at Dreamtime and continues to teach me through his books, Book of Herbal Wisdom and The Practice of Traditional Western Herbalism.
Another gentleman who made a huge impact on me is Dr. James Duke. I went to the Amazon with him in 1994 and studied the native plants of the Amazon River Basin.  I took groups of people to his Herbal Vineyard in Maryland and have referred to his books and databases for information and wisdom continually. His books Green Pharmacy and Prescription for Aging, are just a few of the many books he has written which are on my shelf.
Rosemary Gladstar, also has made a huge impact on my teaching as I have taught from her curriculum, Art and Science of Herbology, for years and I continue to refer to her recipes and books for inspiration and truth.
I will continue to grow, expand my knowledge, gain wisdom, treat clients, listen to the plants, and weave all of my life experiences into my teachings.  May all who come to Green Comfort seeking plant knowledge on the green path to herbal wisdom be transformed by the plants as they teach all of us.
Teresa