This course will explore each body system and its physiology, actions, and constituents of the plants and how their medicine can be applied to various ailments and diseases in the body. We will discover the many primary and secondary indications of an extensive materia medica of plants which have been used since the beginning of time. Students will develop a protocol per system, integrating the knowledge into a usable form. Everyone will create a final project inspired by personal growth and digestion of the information.
2017 – 2018
         Third Saturdays for 10 months
9 AM – 5:30 PM
September    16                    Intro to Herbal Actions & Phytochemistry
October          21                    Immune & Lymphatic System
November      18                   Respiratory System
December      16                    Digestive System
January          20                   Nervous System
February        17                    Reproductive & Endocrine System
March             17                    Musculoskeletal System
April               21                     Cardiovascular System
May                 19                    Integumentary (skin) System
June                16                    Urinary System
                                                  Project Presentation & Graduation
 
Herbal Medicine has an important place in our home medicine chest. It is helpful to know how to choose plants for healing and well being.  This program is essential in developing a foundation necessary to integrate herbs, into a holistic healing practice and healthy lifestyle.  Everyone benefits by the knowledge and wisdom of this most ancient form of medicine.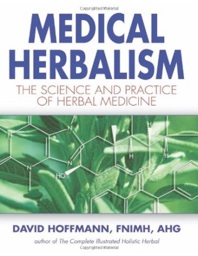 We use David Hoffmann's, Medical Herbalism, as our textbook.  The text covers phtyo-therapy in detail which supports the systemic approach. Teresa teaches from her well-developed curriculum which is supplied in notebook form.  Additional resources, books and authors are incorporated.  The day is split into 2 hour teaching periods to finish the day with Clinical Applications.  The Foundations program is a thorough beginning to your walk as an herbalist.