Clinic
Green Comfort School of Herbal Medicine operates an Apothecary and a Clinic as integral parts of the whole.  This herbal facility handcrafts the medicinal extracts, tinctures, syrups, glycerites, vinegars and honeys.  We buy most of the bulk herb from Frontier Herbal Co-op or Mountain Rose Herbs and do some harvesting of herbs we grow and some we wildcraft.  We are a well-stocked Apothecary of over 400 herbs. However, we do not sale retail and only use the plants for educational purposes by the herb school and for the clinic.  The clinic provides clients with tonics and teas especially formulated for them.  Check out our options for consultations and come see us.
We provide clinical consultations with a student group on Thursday's. This Clinic setting is called Thursday Clinical Training for Herbalists.  Attended by second, third and forth year students who choose to continue their education and gain skills and experience working with clients and making formulations to support them.  Their hours in clinic participating count toward the ultimate 400 hours for professional membership in the American Herbalist Guild.  This is an incredible service to the client and our community as they are seen by not just one herbalist but anywhere from 2 -6 herbalists.  These appointments are offered by donation only the tonics and teas are paid for. For some a clinic setting is a bit much, although most participants love it.
Personal Consultations are private appointments to see Teresa exclusively.  Tuesday is the best day for these but any day or evening is considered to meet the schedule of the client.  Check out Personal Consultations to see if that would be your best option. It provides a wonderful to verbally express whatever is going on in your life, how you feel about it and how if effects your health.  When was the last time you had someone to listen to all your health concerns for over an hour?  Then it takes Teresa a half an hour to verbally express why she is choosing particular herbs and how they work, and another half an hour to prepare the tonics and teas.  So, plan on having tea and spending some quiet time in the yurt where it really is "all about You".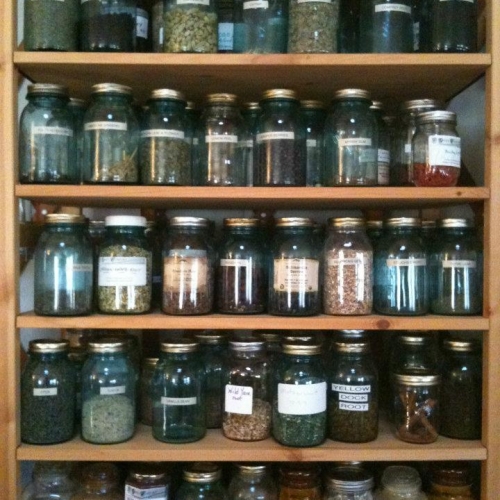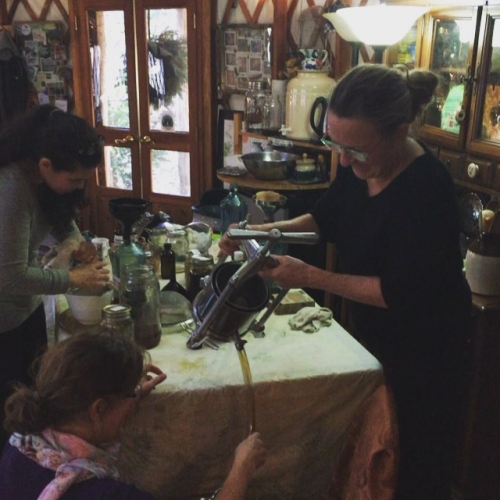 "Teresa is, first and foremost, a teacher.  I have, through her, learned that wellness is a product of connection.  By her example and words Teresa demonstrates  humanities'  capacity  to  assemble the building blocks of the natural world for the good.

On a very practical level Teresa teaches me that I am what I eat. I need to do a better job of following her advice."

I am so glad I had the opportunity to learn from you and continue to help others because of you.

Back then I had no clue how much I would be using all of the things I learned in that very first class.

Teresa- My puppy and I have been munching on the roasted seaweed for our evening snack- yummy! Thank you so much for all that you do- your workshops are my main interest at the conference... See you next time, Noreen from SEWHC

Hello Teresa,

Thanks for the handout. I was at your seaweed presentation as well as your easy extract presentation. Both were really helpful. I made the elixir of life you brought and let us sample. It turned out wonderfully! I have been drinking it every day. I made my own Limoncello to put into it using organic lemons. Had I experienced nothing else at the conference it would have been worth it to me to be introduced to your relaxed, playful approach to extractions and recipes. It sort of opened a floodgate for me.

Thank you so much,

Michelle

THANK YOU SO MUCH!!

I am originally from San Francisco, now living in Asheville. Your class at the herbal Conference brought back a whole part of my life. I am so excited to have these nutrient, energy-rich , good karma sea vegetables back in my kitchen!

Happy hippy peace and love to you!

Ali

"Your clinic is a nursery for me to grow."

P.s. I had this realization the other day that I have such a fun life everyday ... I wanted to share that you've helped me uncover my excitement again by helping me crawl out from under my basket of depression. Really Theresa, I am just so grateful and appreciative for you and your generous sharing of your gifts. You are helping change this big old world of ours ... You are amazing.