FARM'OCOLOGY CLASSES
One-day courses offered April through October
Our Farm'ocology classes focus on developing sustainability skills and incorporating plants into our diets, gardens and lives. These one-day classes empower those who desire to live closer to nature; enabling a closer connection to the plants, the land and the medicine. Whether you are a beginner or an advanced student of nature, these classes allow you to spend the day at Green Comfort's plant sanctuary and deepen your walk on the Earth. Choose to attend one class or take them all!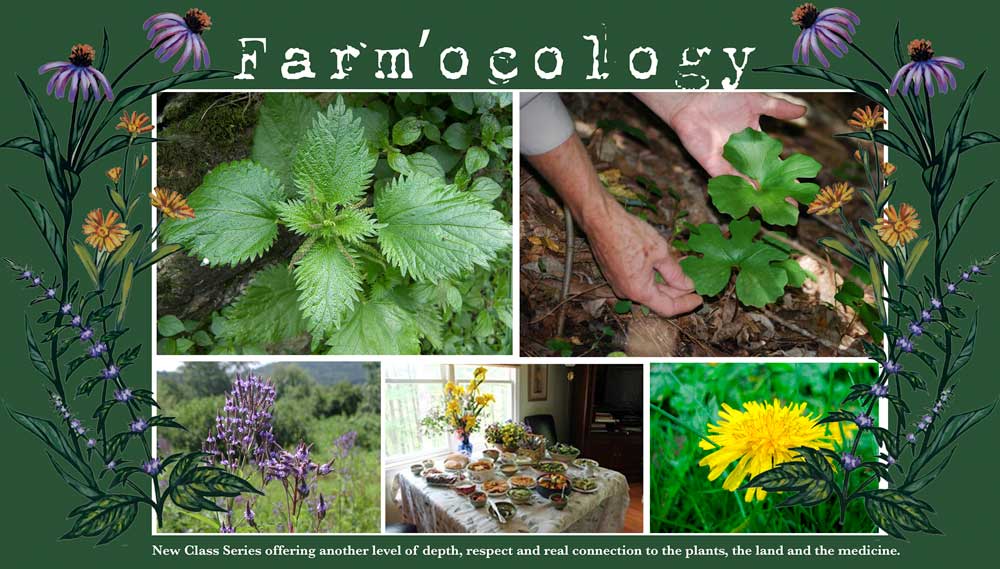 Farm'ocology classes cover a variety of topics to provide the satisfaction of learning about food and medicinal herbs from seed to table and medicine cabinet. Learn how to take your garden to the next level in our Sustainable Soil and Biodynamic Preparations class. Add to your food medicine chest by increasing your knowledge of nutrition, learning to prepare fermented foods, adding weeds and native plants to your diet, and cultivating medicinal mushrooms.  Enhance your sustainable future as you increase your knowledge and skills in the ways of nature with this fun and informative class series.
April 7th, 2018 – Mushroom Mania
April 8th, 2018 – Sustainable Soil with Biodynamic Preparations
April 28th, 2018 – Wild Food Foraging
July 21st, 2018 – Plant Identification Walk
August 25th, 2018 – Herbal Medicine Making
September 22nd , 2018 – Trees, Barks & Autumn Fruits
October 13th, 2018 – Roots, Radicals & Rhizomes
These classes are offered as an adjunctive herbal program, so you do not have to take all of the classes. All classes are 5 hours in length, beginning at 10:00am and ending at 3pm, and are held onsite at Green Comfort. Lunch is not provided unless noted in the event description. Tea and snacks are always available during class, and you are welcome to bring your own food. You will receive a welcome letter, directions to Green Comfort and additional information about the class by email when you register.
Come spend the day in the Green Comfort and learn with our incredible teachers as you expand your connection to the natural world!