Southern Blood Medicine
"seasons of the blood"
April 29 & 30
10 – 5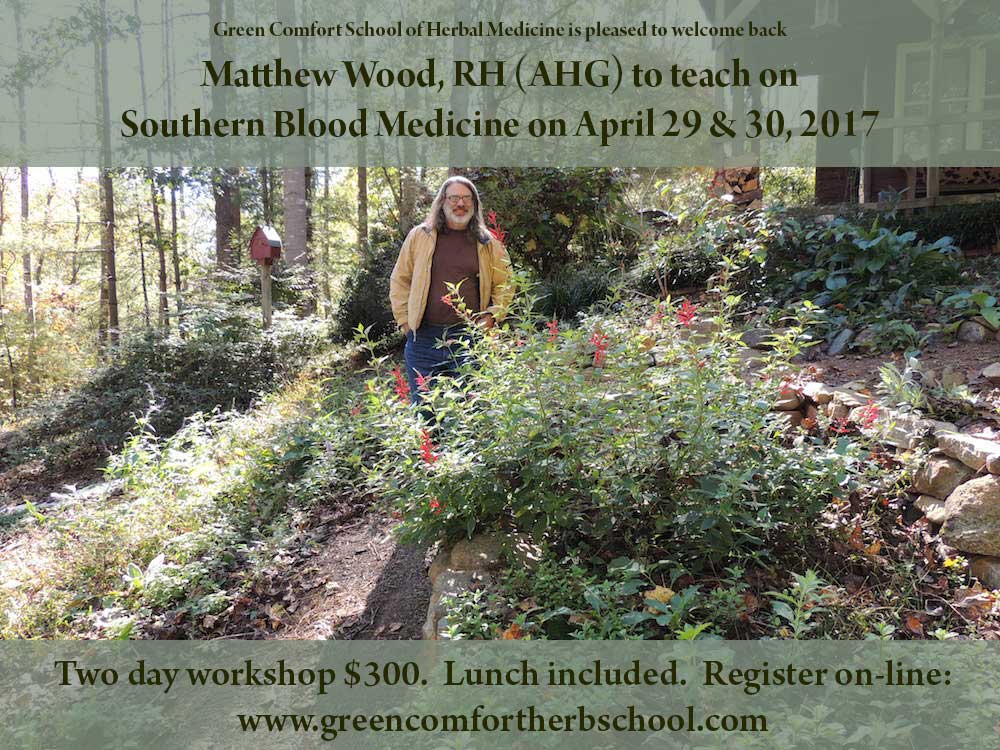 In this class we will study the major categories of changes in the blood. Change occurs as we age, our circulation and blood starts to change. Many of these changes are best indicators of illness.  Circulatory disturbances may represent constitutional imbalances. Many of these qualities can occur at any time in life. These changes also occur with the seasons and it helps us to learn to live in tune with the seasons. Researcher, Irwin Korr, DO, has demonstrated that this type of diagnosis or evaluation accurately reflects conditions and developments in the organism.  Regardless of the diagnoses all imbalances are treated holistically.  Using traditional assessment skills, practitioners train their eye for differences in blood distribution. 
High/Low
High – in the head and surface; high blood pressure 
Low –  legs and internal; low blood pressure; anemia
Thick/Thin
Thick –  viscous, oily, warm
Thin –  watery, cool 
Fast/Slow
Fast –  rises quickly to the surface
Slow – clotting
Clean/Toxic or Good/Bad
Good –  clean 
Bad or Toxic – need for blood purifiers or alteratives
Cold/Hot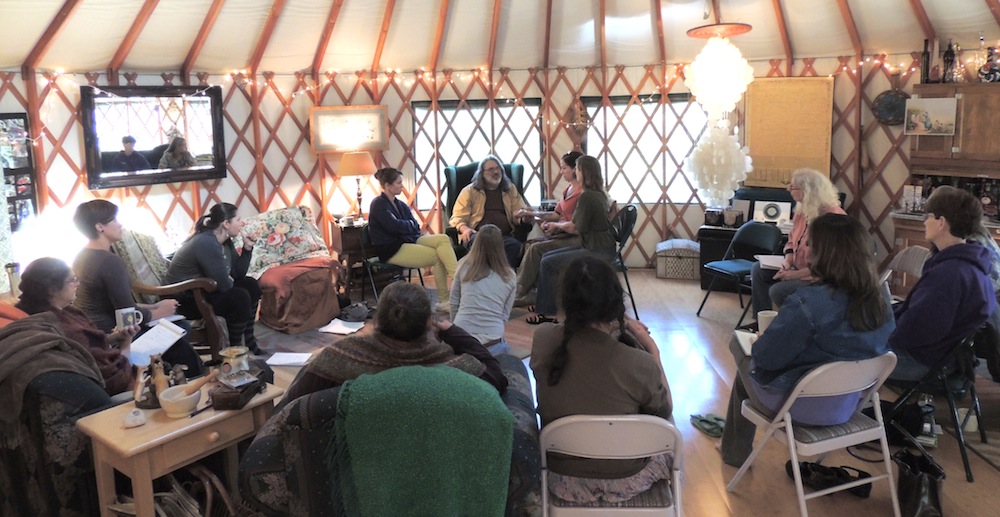 Southern folk medicine was used to measure slow changes in physiology and aging.  This is the only diagnostic folk medical system native to North America.  There are also discernible roots in Africa.  The circulation as a whole was used in traditional medicine (osteopathy, eclecticism, physio-medicalism) to assess overall conditions of the whole system.  The old folks likened the blood quality to a tree: in the summer the sap is high, thin, fast, and clean, while in the winter it is low, thick, slow, and heavy.  We need to be in tune with the "seasons of the blood" every year, for best health.
Two day workshop $300.  Lunch included.  Register on-line: www.greencomfortherbschool.com
Matthew Wood, RH, (AHG) has been a practicing herbalist since 1982. In a period when many authors and lecturers are merely "arm chair herbalists" who offer theories and opinions based on book learning, and others have turned to the exotic traditions of India or China, he has been an active practitioner of traditional Western Herbalism. Matt has helped tens of thousands of clients over the years, with many difficult health problems.
While Matthew believes in the virtue of many other healing modalities, he has always been inspired to learn, preserve, and practice the tradition of herbal medicine descending to us from our European, Anglo-American, and Native American heritage. He is a professional member of the American Herbalists Guild, Registered Herbalist (RH).  He earned his Masters of Science degree from the Scottish School of Herbal Medicine.  Matthew is always a delight to have at Green Comfort School of Herbal Medicine.